This week Sheena Himes is sharing her workspace with us. Thank you, Sheena, for letting us peek at your screen.
(If you want to know what led to Workspace Wednesdays, or how you can be a part of it, read this.)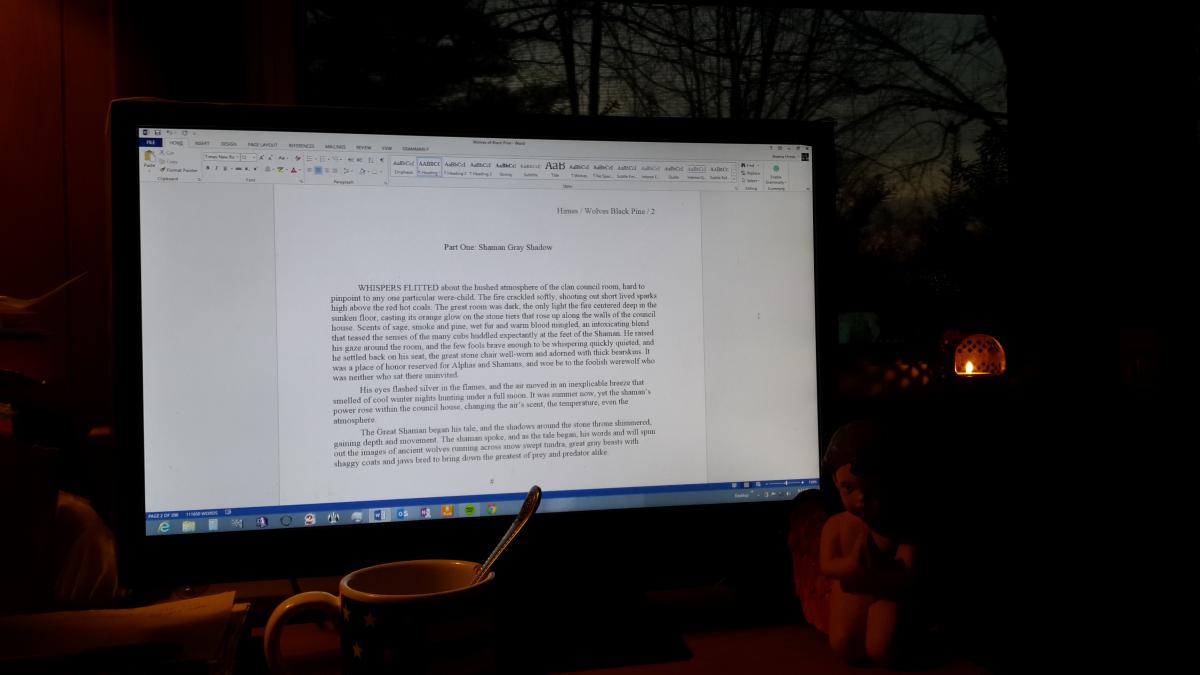 "View of the sunset past the forest, incense burning (usually lavender or patchouli) on the windowsill. I have the angel statue on my desk not for religious purposes but as a reminder of when I made it, when I was younger and more carefree and inspiration came to me as easy as breathing. I have Spotify or Amazon Prime radio playing my 200+song tracks, each playlist arranged by emotions I need for whatever scene I'm working on.
And the coffee, ye gods the coffee. I can't function without it. At least the mug is clean."